Everyone's alone — or so it seems to me.
They make noises, and think they are talking to each other;
They make faces, and think they understand each other.
And I'm sure they don't. Is that a delusion?
T.S.Eliot –  The Cocktail  Party
Since the early 90's I have posed this question: how is my digital self different, or the same as my 3Dimensional self? And is it possible to have a 3D self online? Throughout the years my digital identity has altered and changed. Perhaps matured as I have. Being a participant in social networks and online communities, I am confronted with my digital identity at times – What is my role? Do I indeed have a role? Is it because I blog, I curate, I participate in digital networks that I actually exist digitally? What if I only consumed digital information and did not attempt to add to digital repositories? Would I still be a node in a connected world?
One's digital identity is something that I have an interest in and as an educator, also have an interest in raising awareness among learners.  One of the questions in the mini survey which I conducted online in early March, was on how many people used social networks for teaching purposes (Question 4). Although I personally don't currently use social networks in my practices (as I explained previously), as an educator I think that social networks should be used, discussed and focused on.
Why this need? What relationship is there between closed classrooms and open social networks?
And what is my role, my function, my identity if I do bring in the topic of social networks into the classroom?
To begin with, learners already have their digital worlds and networks, whether that is still through MSN Messenger, their Blackberries or social networks such as Facebook. They are participants and aware of digital networks. What they may not be so aware of is how to use them for learning purposes and how digital safety is part of being a digital citizen.  Being a digital citizen is not only a question of E-safety, it is a feature of life-long learning skills as our digital world keeps changing (e.g. 20 years ago, Second Life did not exist)
So what can educators do besides alert learners through games and sites which deal with E-safey? There are number of small, practical  steps I'd like to suggest:
1 – Learners should not use their school email account when signing up to networks or ICT tools. Often they forget to check their school accounts and when important notices are emailed, students rarely receive them because their inboxes are already overflowing from lack of use. Another reason, and one which I hold quite personally, is that I find it safer to have an email account just for tools and platforms. Two years ago, a personal email account of my was hacked into and I lost all the data which I had filed for years. Since then, I have found it more convenient to have different email accounts for different purposes. By no means am I suggesting that students have a variety of email accounts, but at least one other than their official educational account. Hacked email accounts is a reality and one that I think can be avoided as much as possible.
2 – Connecting with others, dialoguing with others is inherent to humans. Today  many of our conversations are online, in virtual worlds, networks and communities. Many students belong to a LMS which also forms an online community. Learning how to dialogue, to support, refute arguments and offer alternative viewpoints through these streams of interaction is a learning process. Cyberbullying is real. Learning how to deal with cyberbully, for instance, takes courage and it is in the safety of classrooms that learners may feel less threatened to talk about the cruel reality of cyberbullying, how it should be avoided and dealt with.
3 – Classrooms are important spaces of transition; from being a young learner, to a teen to a young adult,  many students are shaped by their experiences in classrooms. Inviting students to reflect and talk about their online experiences, is useful for them to gain a better understanding of their digital identity. Not only is it a personal focus on their learning, but also requires a more critical analysis of participating in online networks and what it really means to be a responsible digital citizen.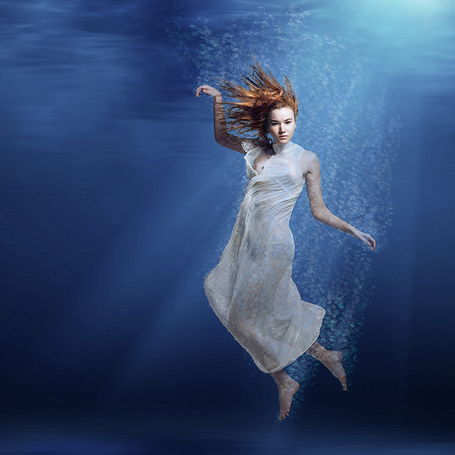 If one is not floating along in 3D life without an identity, the same is true in digital worlds. Increasingly one is connected through mobile devices, often participating simultaneously in both worlds. I won't question now whether one is projecting the same identity – that is another matter. Nevertheless, just as one plays out different roles in 3D (daughter, mother, teacher, friend, etc) one also plays out different roles digitally. For instance, my students have a role when they are connected through Edmodo and quite another role when they are on Facebook. Roles are identities may transfer from 3D to the digital, blending identities, forging new connections and establishing new identities – whether real or fictional.
Opening up the dialogue of identity, one's digital identity, is for me, part of what makes up critical digital literacies. We can not leave pedagogical issues related to world knowledge and digital practices outside the classroom. Besides, what is a classroom today? There are many which are no longer closed between walls and windows, but open and fluid (e.g.
a MOOC is a case in point). Online/distance learning is no longer regarded as a poor cousin of physical classrooms either. Whether one is focusing on the role of digital identities, how one's  connections are established, one's role and place in an inter-connected world, the moment digital media seeps into education, it is educators responsibility to question and teach how digital media and networks contribute to learners' education.
As Marti Cleveland-Innes clearly pointed out in her session of Follow The Sun 2012, today's social structures require educational systems that take advantage of the knowledge that promotes technological and cross-cultural citizenship. I would add that beginning by raising E-safety awareness in the classroom and discussing one's digital identity is part of that process.
How do you regard your digital self?
Further references:
Identity Online – Jenny Mackness
Restructuring Technoliteracy: A Multiple Literacies Approach – Richard Khan & Douglas Kellner
Trust and Safety Online – Sui Fai John Mak
CristinaSkyBox –  A blog with a ed-tech focus and occasional reflections; by using the search box for E-Safety, you will find a number of entries focusing on E-Saftey for the classroom.